HOME
| | | | |
| --- | --- | --- | --- |
| MINIBUS | HIACE | INNOVA | AVANZA |
Tersedia Armada mulai 5 - 31 seat.
Menawarkan Program 1 - 4 hari.
TELEPON
+62812 4978 1542.
kotakzaini@gmail.com
Hi.. I have experience about traveling in East java so If you looking for driver and need any kind Transportation ( 4 - 31 seat ) Mini bus, Hiace, Isuzu Elf, Innova, Avanza with Solo or Medium participan click my site and (+6281249781542) don't hesitate to discuss. Click first and let's discuss. My name is Zaini - I am a Driver and have several Driver partner in East java - Tour operator to manage "Zaini Transport" as a transportation service in Malang and Surabaya, (Welcome to my web) we aren't big driver's community but we are only small driver's group in both of city but we are feel confidence that Zaini Transport is Driver community where you can find the experienced driver for your tour. My hobbies are Collecting, Writing, Traveling and Football. I like my profession and enjoy it so that i can combine my profession and hobby.
East java has some places interesting and spectacular scenery, there are Volcanos, Waterfalls and beautiful Villages, but to maximize your trip to east java requires good planning because it is a large area and tourist attractions that are scattered around it. On this web i share an overview of the ideal routes to east java, the best destinations to visit and the transportation method used.
==> So before you book a plane ticket, read on, where is your first destination, so that your vacation trip is not physically heavy.
I will make
SHORT GUIDE
and i will give advice on choices for hotels in order to get the best location. Also offers several tour programs to places of interest. I have done All of these programs many times and are made in such a way that they are simple in time and more cost efficient. That's why I am offering it to you. Read on... or order immediately.
YOGYAKARTA - EAST JAVA - BALI
Firstly Yogyakarta. In this city has a culture that is inherent in its people and to visit one of the wonders of the world (Borobudur temple) you must go to this city. And secondly to east java province.
The province of east java has scenary mountains, the best waterfall and beautiful village. After that go to Bali relax.
Nusa penida and Comodo island.
OPTIONAL PROGRAM TOUR
1. Bromo Trip start Malang / Surabaya 1D
3. Bromo Honeymoon start Surabaya : 2D.
Order direct
Instead of ordering trough the app
And
Get best Rate for bookings via Zaini Transport
Please..... Specify first of route
Pick up and Drop.
How many person and When..?
==> For any Discuss and Question via EMAIL.
==> For Booking Transport via WHATSAPP.
RESERVASI
kotakzaini@gmail.com
+62812 4978 1542. (WA)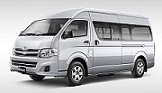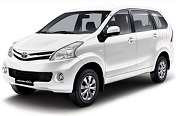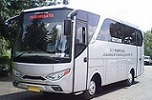 You can click on some of available menu.
For more detail click Zaini Transport on google.
FAVORITE PLACES EAST JAVA
Mt Semeru, Tumpak Sewu, Mt Bromo, Madakaripura, Ijen crater, Gili Ketapang, Sukamade that is the highlight destination. Here many tourist attraction, much natural beauty, culture, culinary of traditional cuisine and typical food. So we will happy to assist you as your private tour driver and your best partner on vacation. Info east java Click here...
THINGS TO DO IN EAST JAVA
1. mt Semeru. (Malang)
2. Tumpak Sewu waterfall. (Lumajang)
3. Bromo. (Probolinggo)
4. Madakaripura. (Probolinggo)
5. Gili Ketapang. (Probolinggo)
6. Ijen crater. (Banyuwangi)
7. Sukamade beach. (Banyuwangi)
We are here to accommodate travellers who wanted to visit around in east java especially in National park without tour packages or travellers that prefer customized trip. (Transport service only or All Included) We are also providing additional transports such as transfer in - out from Malang / Surabaya / Mojokerto to Bromo - Ijen and drop off at the ferry port of Banyuwangi and Bali. Or pick up at Ketapang port transfer in Surabaya.
And we have setting program options :
We are growing time by time which mean i cannot handle by my self to drive all guess when they made plan tours in some beautiful places, so i make Driver's community in Malang which all driver are experiences in serving domestics and foreign customers.
We have priorities are giving pleasure, safety and hospitality to customers. We would be happy to give satisfaction service and to accompany you during the trip until the end. Our services were flexible and the prices that we offer also fair and reasonable.
We will also help you to make plan of tour, If you want to explore east java especially visit the national park and famous tourist attractions East Java, we would be very happy to be your companion and driver in east java.
And I will make a SHORT GUIDE for both, also I will give advice on choices for hotels in order to get the best location. Read on.... Don't hesitate to discuss.
We make meeting point and will pick up you in three cities that is Malang, Surabaya, and Mojokerto (Airport / Railway station ), To get easier transportation from Yogyakarta you can using train and transit in cities mentioned above. So you can choose on the menu available, program private tour or sharing tour or transport service only, this route tour program is suitable for you who want to spend in Bali.
RAILWAY FROM YOGYAKARTA
| | | | |
| --- | --- | --- | --- |
| KERETA | TUJUAN | START | FINISH |
| SANCAKA | SURABAYA | 06.55 | 11.36 |
| SANCAKA | MJOKERTO | 06.55 | 10.55 |
| MALIOBORO | MALANG | 07.45 | 15.45 |
| MALIOBORO | MALANG | 20.45 | 04.00 |
| GAJAYANA | MALANG | 02.00 | 09.06 |
| BIMA | MALANG | 00.52 | 08.10 |
| MALABAR | MALANG | 00.05 | 07.05 |
| MUTIARA S | MALANG | 01.38 | 09.38 |
==> For any Discuss and Question via EMAIL.
==> For Booking Transport via WHATSAPP.
Please... Specify first of route Pick up and Drop, HOW many person and WHEN.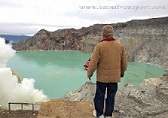 WE SERVE A TOURIST DESTINATION IN EAST JAVA
- Depart : Malang / Surabaya / Mojokerto.
( Airport / Train station / Hotel )
- Drop : Malang / Surabaya / Banyuwangi / Bali.
- Tours : Volcano, Temple, Trekking, Beaches and Waterfall
HOW TO REACH BROMO
Sometimes everybody has different moment in this mountain, Access route, Weather, Situation and Scenery it. And each individual has different Preferences and Memories, what plan where to go and what activities can do on this holiday.
From Singapore take a flight to Surabaya international airport.
Or from Yogyakarta take the Train go to st Malang / st Surabaya.
Actually to reach mt Bromo is easy and flexible whatever time you come from Malang or Surabaya it can. Even though from Bali, I will arrange it.
There are three entrance to get Bromo from Malang, Pasuruan and Probolinggo. If you are in Surabaya this mountain is a must. I believe that you gonna say WOW when you visit this place, come and experience it your self.
First entrance location in Malang East Java via Tumpang, 3 hours from Surabaya,
there are three ways to reach Bromo via Tumpang, By Bus, Train and Private car. But all entrances are the same activity to start, wake up early. hehehe...
Second entrance go in via Nongkojajar - Tosari - Wonokitri, that route is Pasuruan area.
The last route is go in via Probolinggo - Sukapura - Cemoro lawang. From airport Juanda Surabaya to Probolinggo _+ 3 hours, there are 3 ways also to reach mt Bromo, Bus, Train and Private car. But if you will go to Bromo by public transportation is depends what time you will arrive at Probolinggo bus station, activity operational public transport to Bromo between 7am - 5pm. You have to estimate.
Bromo is one of the Indonesia's iconic tourist's destination and also one of the most active volcanoes in the world. The natural beauty of Bromo's landscape and it is surrounding area are enough to lure many people into visiting the area.
Dry season is the best time to visit mt Bromo so you need to monitor weather.
To help you arrange and advice your bromo trip, I created this short guide. A guide covers everything you need to know to arrange a Bromo tour. About some accommodation ( cheap, near easy locations and routes ), Jeeps, Entrance ticket or Alternative place to take a picture. Read more click here...
Jasa layanan Transportasi yang berdiri sejak 2013 dan alhamdulillah hingga sekarang masih konsisten melayani pelanggan, yang berada dilokasi 10 menit dari bandara Abdurrahman Saleh Malang dan 8km menuju pusat kota, untuk itu bila anda berada di kota Malang atau berencana mau liburan ke Malang dan membutuhkan sewa mobil di Malang, silahkan menghubungi kami. kami siap melayani segala kebutuhan Transportasi anda, Private car, Sharing tour dll dengan beberapa sopir yang berpengalaman serta mobil yang baru dan bersih. Anda bisa melihat daftar harga sewa mobil yang kami tampilkan disetiap halaman, agar anda lebih mudah untuk merencanakan semua kegiatan transportasinya, baik tujuan city tour, ke Bromo, ke Pantai atau tujuan luar kota yang lain.
| | | |
| --- | --- | --- |
| JENIS | TARIF | AREA |
| AVANZA | 600/day | Dlm kota |
| INNOVA | 700/day | Dlm kota |
| REBORN | 800rb/day | Dlm kota |
| ELF L | 1100/day | Dlm kota |
| HIACE | 1200/day | Dlm kota |
| BIS | --- | --- |
INCLUSION 2022.
1. Transport, Driver, Aircond, Gasolin.
2. Prices may change depending on Distance + Capacity + Facilities.
EXCLUSION
1. Parking fees, Road fees.


Berlaku mulai 2 Feb 2022.
| | | |
| --- | --- | --- |
| MALANG - JUANDA | 650rb | 750rb |
| MALANG - SURABAYA | 700rb | 800rb |
| MALANG - BROMO | 750rb | 850rb |
| MALANG - BLITAR | 600rb | 700rb |
| MALANG - KEDIRI | 650rb | 750rb |
| MALANG - TRGALEK | 750rb | 850rb |
| MALANG - TUBAN | 750rb | 850rb |
| MALANG - YOGYA | 1750rb | 1850rb |
| MALANG - SMRANG | 1750rb | 1850rb |
| MALANG - JEMBER | 800rb | 900rb |
| MALANG - BWANGI | 1400rb | 1600rb |
| MALANG - DNPASAR | 2600rb | 2700rb |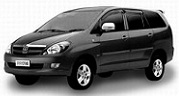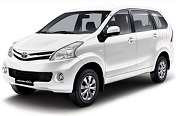 1. Family room : 1 rumah 3 kamar 5 bed.
- Ruang tamu, Selimut, KM air panas, Wifi.
- Max 8 orang.
2. Family room : 1 rumah 3 kamar 3 bed.
- Ruang tamu, Selimut, Tv Lcd, dapur, KM air panas.
- Max 6 orang.
3. Premium room.
Kami hadir dalam rangka ingin ikut berpartisipasi untuk melayani kebutuhan masyarakat terutama dalam hal transportasi dan juga ingin meningkatkan manfaat potensi sumber daya alam yang ada disekitar, dimana kota Malang adalah kota terbesar ke dua setelah Surabaya yang telah menjadi kota tujuan wisata yang ada di Jawa Timur.
Ada beberapa obyek wisata alam yang mendukung, yang sering dikunjungi wisatawan, yang ada di wilayah Kabupaten Malang seperti Pantai Balekambang, Pantai Goa Cina, Pantai Kondang Merak, Pantai Ngliyep, Pantai Bajul Mati, Pantai Tiga warna, Pantai Sendang Biru dan Pulau Sempu, Coban Rondo, Coban Talun, Coban Rais, Pemandian Cangar, Petik Apel, Selecta, Coban Pelangi. Ada juga obyek wisata permainan yang berlokasi disekitar kota Malang yaitu Jatim Park 1, Jatim Park 2, Jatim Park 3, BNS, Museum Angkut.
| | | | | |
| --- | --- | --- | --- | --- |
| SEMERU | WBL | TUMPAKSEWU | BALURAN | GILIKTAPANG |
| GILILABAK | IJEN | MDKARIPURA | BROMO | SUKAMADE |
| TABUHAN | PAPUMA | MENJANGAN | ARJUNA | PLENGKUNG |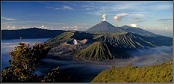 PROGRAM BROMO 2D1N.
Visit :
1. Mt Penanjakan.
2. Bromo crater.
Include :
1. Transpotation.
2. Homestay.
3. Entry ticket.
PROGRAM SEMPU ISLAND.
Include :
1. Transportation.
2. Entry ticket.
3. Boat.
4. Local guide.
PROGRAM IJEN 3D2N.
Include :
1. Transportation.
2. Homestay 2x (Bromo +Ijen).
3. Entry ticket 3x.
4. Local guide.
PROGRAM SNORKELING 5D4N.
Include :
1. Transportation.
2. Homestay / Hotel (Bromo + Ijen).
3. Entry ticket 3x.
4. Local guide 2x.
5. Masker.
AGRICULTURE - FARMING EDUCATION TOURS
WISATA EDUKASI PERTANIAN - PETERNAKAN
This tour is centered around Batu town, it offers varied scenery, historical and cultural sights, traditional village life and walks. In this route we visit waterfall, palawija plantations and take a walk in traditional villages. Lunch at the local restaurant.
Include :
1. Welcome drink.
2. Lunch.
3. Coffe break.
4. Planting.
5. Dairy milk.
6. Biogas energy processing.

Oleh karena itu untuk memenuhi kebutuhan masyarakat yang kian hari kian meningkat kami siap melayani berbagai kebutuhan transportasi anda, seperti Wisuda, Pernikahan, City tour, Berwisata dll. Dalam hal berwisata, kami juga menawarkan beberapa pilihan paket wisata yang terutama berwisata di Taman Nasional Jawa Timur, seperti....
Overland Yogya Bali 7D
Program Snorkeling 5D
Program Sempu Island.
Program Bali 5D
Program Bali 4D
Program Sukamade 4D
Program Baluran 3D
Program Ijen 3D
Program Ijen 2D
Program Bromo 2D
Program Bromo Midnight.
Untuk pilihan paket wisata tersebut kami gabungkan antara obyek wisata Bromo dan Ijen atau Baluran atau Sukamade yang tentunya sudah disesuaikan akan efisien waktunya dan juga efisien harga dengan harga yang terjangkau, saudara bisa memilih dan berancang ancang serta merencanakan paket liburan anda beserta keluarga.
Terima kasih telah datang serta meluangkan waktu di Web
Zaini Transport
bila ada suatu hal yang perlu dipertanyakan silahkan hubungi kami, baik mengenai rute, jadwal berangkat dan harga. Kami akan memberikan jawaban
mengenai hal paket wisata dengan segera.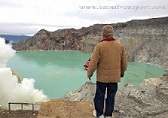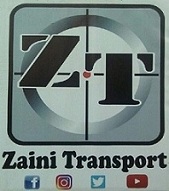 HOTLINE :
kotakzaini@gmail.com
Click on the link below